MariMatic® delivered a comprehensive automatic waste collection solution to the VTB Arena Park in Moscow, Russia for collecting solid and food waste. VTB Arena Park project will unite a small and a large sports arena, the Dynamo Sports Society Museum as well as an entertainment and leisure complex and an underground parking under the same roof. The waste collection systems are built along the overall construction schedule of VTB Arena Park

MetroTaifun® for solid waste, Taifun® for food waste – perfect solution
We took a time-out in order to develop the best solution for the Customer's requirements. After an analysis what the waste amounts and peak loads would be during sport and entertainment events, an appropriate solution was found", explains Ismo Viitanen, VP Sales & Projects from MariMatic Oy.
MariMatic's unique MetroTaifun® Automatic Waste Collection System was tailored to take care of the solid waste peak load by five solid waste chutes and screw containers, which feed waste to the Formators. Formators are MariMatic's patented technology and they allow large waste bags to be used; after the waste bags are formulated smaller, they can be easily conveyed through a DN300-pipe network to the waste station, where waste ends up tightly compacted by Compactors to the large Containers. Containers are used to transport waste for further recycling.
For the food courts (including world's biggest brands such as McDonald's, KFC, PizzaHut and Shokoladnitsa), MariMatic developed one of the world's biggest vacuum conveying systems by means of length of the pipe network and amount of suction points. Altogether 27 Taifun® food waste suction points guarantee the odorless kitchens facilities and high hygiene level at restaurants even during the peak loads between the game periods. As the food waste is conveyed by vacuum to the collection tank, which is ventilated outside the stadium, there are no smelling points nor pests nor flies at the food facilities. Customers can enjoy sport and show events in a record-breaking clean environment.

MetroTaifun® & Taifun® capabilities
Visitors Stadium is for 45,000, indoor arena for 15,000 visitors
Solid waste fractions 1 (mixed waste)
Solid waste 120 m3/day
Food waste 9 m3/day
Solid waste chutes 5
Solid waste wall hatches 18
Food waste suction points 27
Pipeline length 315 m
Build up 2018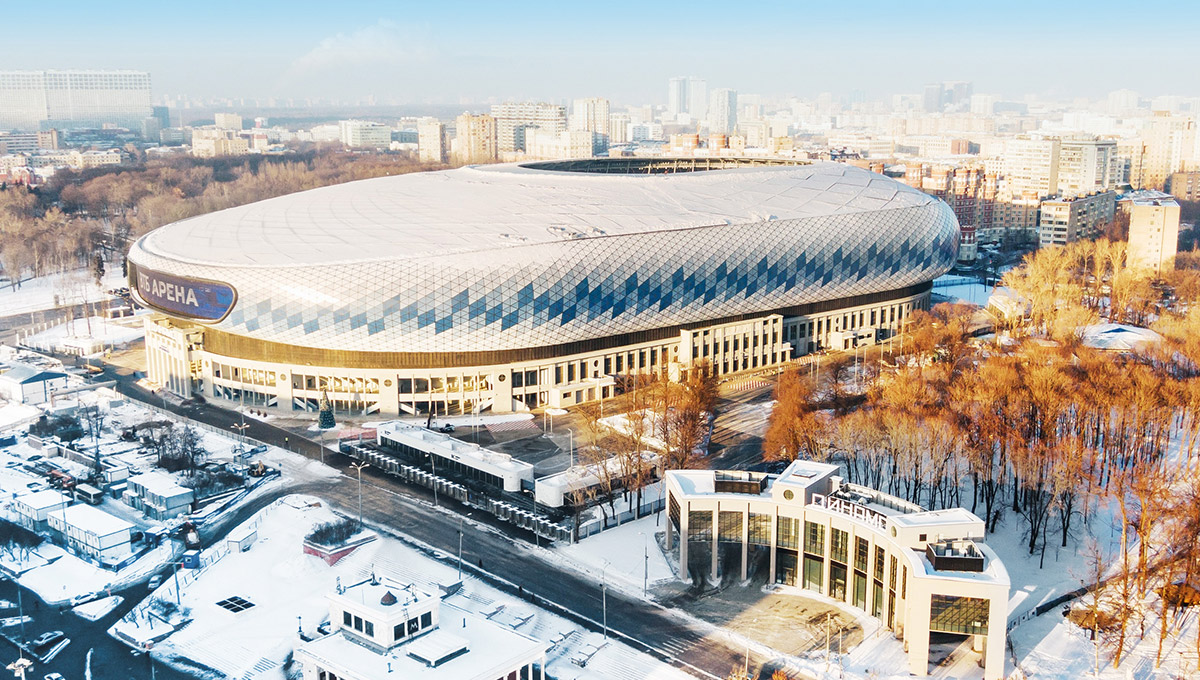 Image source: http://en.vtb-arena.com/