A new suburban development being built near the city of Tampere will be home to 13,000 inhabitants, creating approximately 5,000 jobs in the process.
The suburb of Vuores will have a total of 124 collection points and 368 waste inlets. The system's daily collection capacity for dry waste, bio waste, paper and recyclable cardboard comes to a combined total of 13,000 kilos.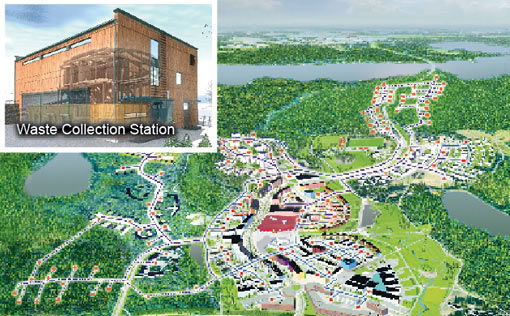 The MetroTaifun® Automatic Waste Collection System (AWCS) was selected by Vuores for a number of reasons, including:
1) Energy efficiency: it consumes only 1/3 of the energy compared to conventional pneumatic waste collection solutions, and 1/2 of the traditional waste collection truck and container based collection method.
2) Cost efficiency: lower initial investment, including faster and lower-cost installation.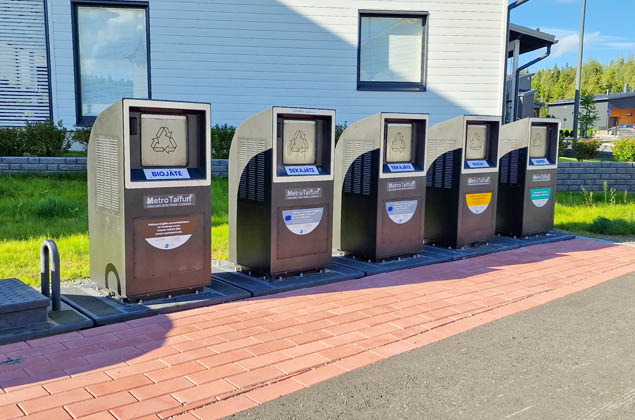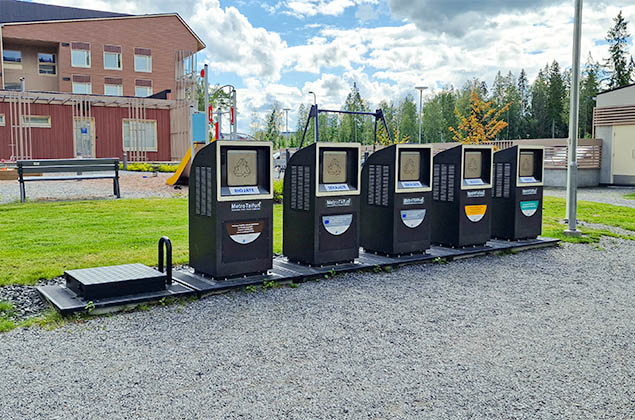 MetroTaifun capabilities
Residents: 13,000
Jobs: 5,000
Waste fractions: 4
Residential waste: 1.9 million kg/year
Office waste: 650.000 kg/year
Daily system capacity: 25 tons
Waste collection points: 400
Pipeline length: 13 km
Build up 2011 - 2028
Phase 1 into use 2012

Download Video: Closed Format: "MP4" Open Format: "Ogg"
Read User Experiences of AWCS in Vuores