MariMatic will deliver a turnkey project, including delivery and installation of the automatic solid waste collection system (AWCS) to the Valla city. The solution is equipped with new technology, with waste collecting inlets, which have scales that measure the weight of waste at the RFID key opening. The client is Tekniska Verken i Linköping AB.
Bo2016 is the name of the housing and community expo, which will take place after the first building phase has been completed. Linköpings Bo2016 is to be a platform for a variety of important, inspiring and forward-thinking conferences, seminars, workshops and exhibitions.
The installation of the pneumatic conveying system was started in the fourth quarter of 2013 and will be finished by the end of 2017. The first phase will be completed in the summer of 2016.
MetroTaifun® automatic solid waste collection system conveys waste underground in Vallastaden area. Residents take their waste bags to the nearest waste collection point outside their buildings, open the waste inlet door with the RFID key and drop the bags into the appropriate inlet: bio waste or mixed waste. MetroTaifun® records the weight before the waste is whooshed away through underground pipes. At the waste transfer terminal the waste is collected into large containers which are used to transport the waste to waste treatment plant, where waste will be turned into heat for homes, recycled, or otherwise disposed.
MetroTaifun capabilities
Residences 1,100
Waste fractions bio and mixed
Residential waste 460 tons/year

Waste collection stations 15
Waste inlets 30
Pipeline length 1.5 km

Build up 2013 - 2017
Phase 1 into use May 2017

For further information, please contact info(@)marimatic.com.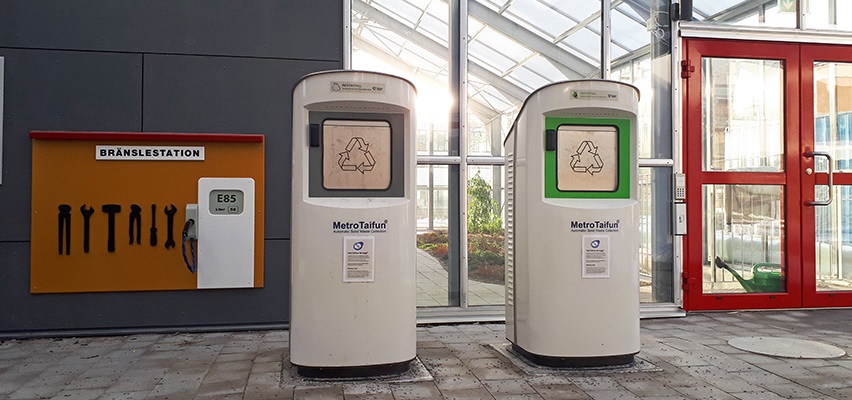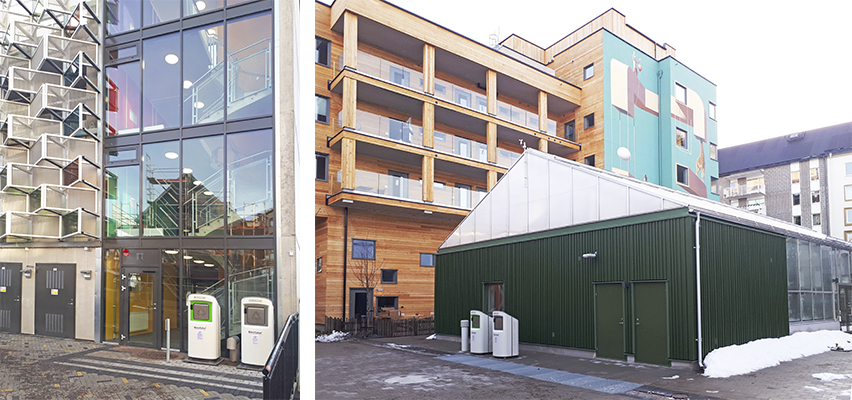 Waste collection inlets with scales in Vallastaden.