In the new residential area of Kivistö in the city of Vantaa, Finland, which is being built during 2014 – 2030, MariMatic is responsible for the waste system design, construction, management and maintenance. The area will serve the needs of 20,000 residents and 3000 workplaces.
MariMatic builds the MetroTaifun® Automatic Solid Waste Collection System to the residential area of Kivistö Vantaa. The company, Kivistön Putkijäte Oy, owned by the city of Vantaa, chose MariMatic Oy as the supplier of the automatic waste collection system (AWCS). MariMatic Oy is responsible for the automatic waste pipeline network conveying system design and construction, and also its system management and maintenance after commissioning.
Watch an introduction video on how to use the waste collection inlets

Download Video: Closed Format: "MP4" Open Format: "Ogg"
Growing residential area needs effective and environmentally friendly waste management
The Kivistö project is implemented in three phases, according to the regional development during 2014 – 2030. System had its first phase implemented in the Kivistö area of the Housing Fair, which is the largest housing and living event in Finland. In this area, there are about 20 waste collection locations for various types of houses: detached and row houses as well as apartment buildings. The project phases 2 and 3 in the Kivistö area will be delivered according to the regional development of the area, during 2015 – 2030. The whole area with residential buildings and services will be 600 000 floor square meters.
MetroTaifun capabilities
Residents 14,000
Workplaces 3,000
Waste fractions 4
Residential waste 6500 tons/year
Office waste 500 tons/year
Waste collection stations 110
Waste inlets 450
Pipeline length 10 km
Build up June/2013 - 2028
Phase 1 in use 2014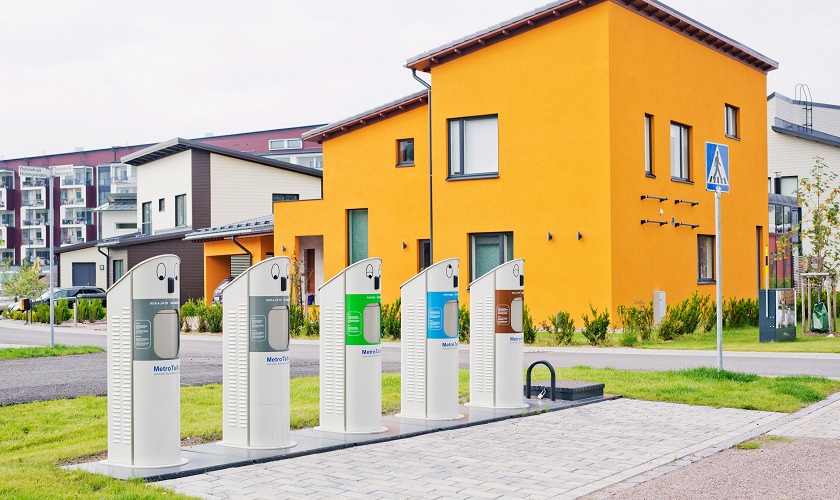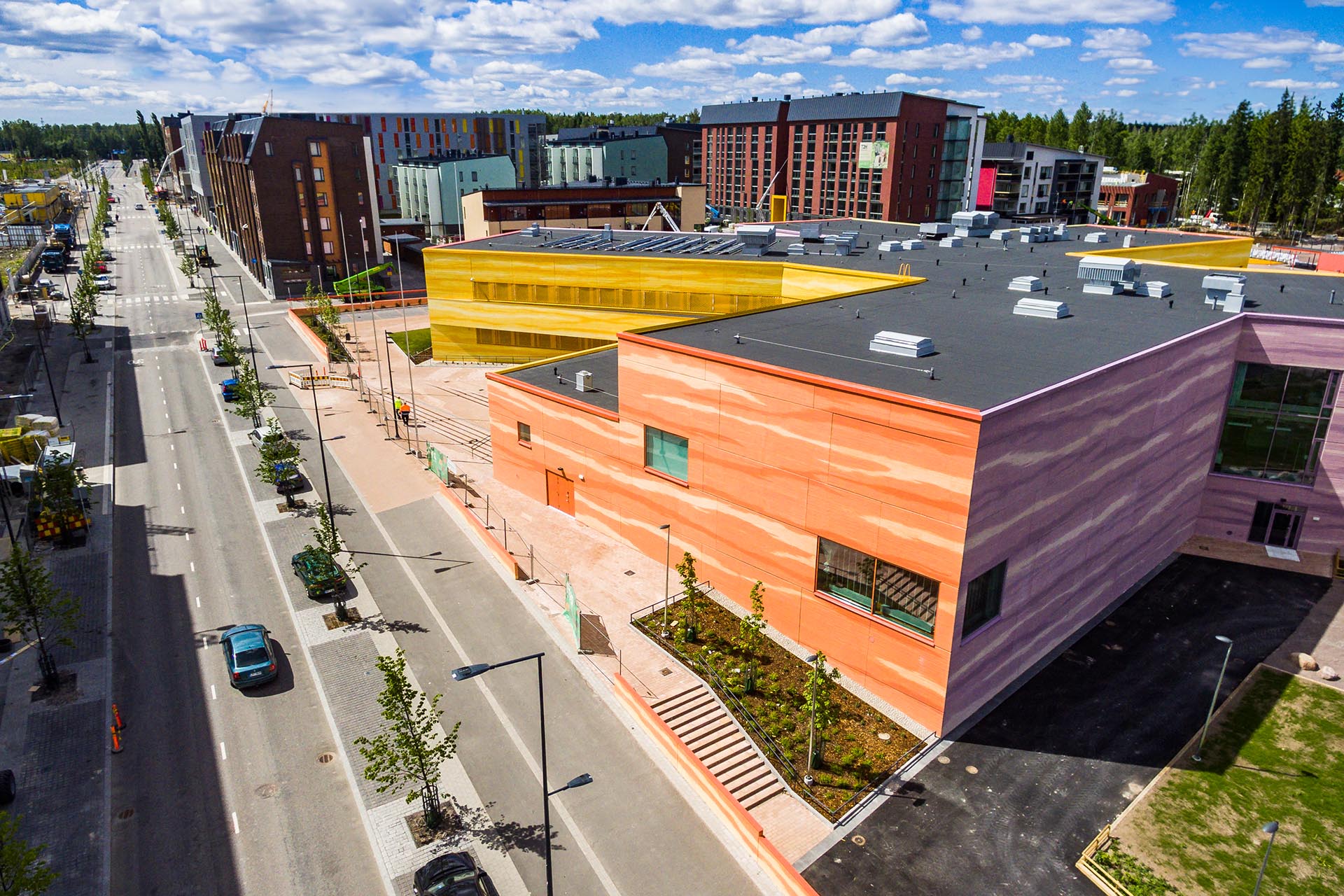 Image source: City of Vantaa
Residents can enjoy clean surroundings because the waste is conveyed underground
Kivistö area's residents take their waste to the nearest waste collecting points, which are situated in many locations in the area. The solution helps residents to sort waste as there are typically 4 inlets at each waste collecting point: bio waste, mixed waste, cardboard and paper. Waste is conveyed through underground pipelines to a waste transfer terminal. From there it is taken to be recycled, turned into heat for homes, or used for other purposes.
The underground waste collections system benefits the customer the following ways:
Building is more effective because there is no need to build extra waste collection rooms.
Minimizes the cost of equipment, handling and collection of waste in the area.
Makes the surroundings more pleasant without the unpleasant odours or other disadvantages of overfilled waste bins or waste truck traffic.

All the waste is collected at the waste transfer terminal from where it is transported for further processing or for reuse.
The waste is conveyed through the pipes to the waste transfer terminal.
Kivistö project page in City of Vantaa web site.
For further information, please contact us.