Otium in Tromsø, Norway is a residential and welfare center, which includes residences and caring services for senior citizens. The center is a meeting point for the inhabitants of Tromsø and it is located next to the Arctic Cathedral – a landmark of Tromsø city. In the health care industry, it is important that the handling of waste and laundry can be done in an easy, safe, hygienic and environmentally friendly way.
MetroTaifun Automatic Waste Collection system is an efficient solution for handling the logistics of waste and laundry in the Otium center. Waste and laundry are disposed through wall doors located on each floor. Waste is then conveyed to a large container and laundry ends up in the trolleys in laundry facilities.
Handling of materials is ergonomic and convenient for the staff with no need for transferring bins and trolleys back and forth between the floors themselves. MetroTaifun benefits also the entire area, because of less garbage truck traffic driving around. MetroTaifun installation is the world's most northern AWCS installation in a healthcare building.
MetroTaifun capabilities
Waste inlets 10
Laundry inlets 9
Chutes 7
Pipeline length 400 m
Project build up 8/2015- 3/2018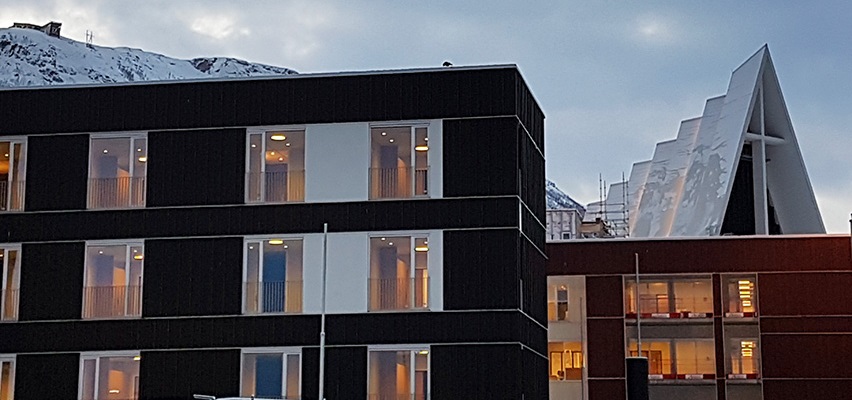 More information about Otium in Tromsø web site.