MariMatic® Oy is building a waste collection system in the new Ranta-Tampella residential area in Tampere, Finland. The MetroTaifun® Automatic Waste Collection System is being built and introduced in accordance with the regional construction schedules. The construction work of the system was started in summer 2017. The Ranta-Tampella area is estimated to be completed by 2030.
The MetroTaifun Automatic Waste Collection System will serve the 3,500 residents of the new residential area and numerous service providers. The waste types to be collected using the system are biowaste, cardboard, paper and mixed waste. It is easy to separate thedifferent waste fractions at the collection stations in the area, from which the system draws the waste with strong vacuum air flow energy-efficiently and hygienically to the waste transfer terminal using underground pipelines. The waste is then transported from the waste transfer terminal for further processing using trucks. The residential area remains safe and appealing, as waste collection vehicles are not operating in the area collecting waste.
"The Tampella area is a good example of how vacuum conveying systems are also excellent for smaller residential areas with fewer residents. The MetroTaifun Automatic Waste Collection System is designed in a manner that considers the development of the area and it can be expanded with ease, if necessary", says Mika Koivisto from MariMatic Oy.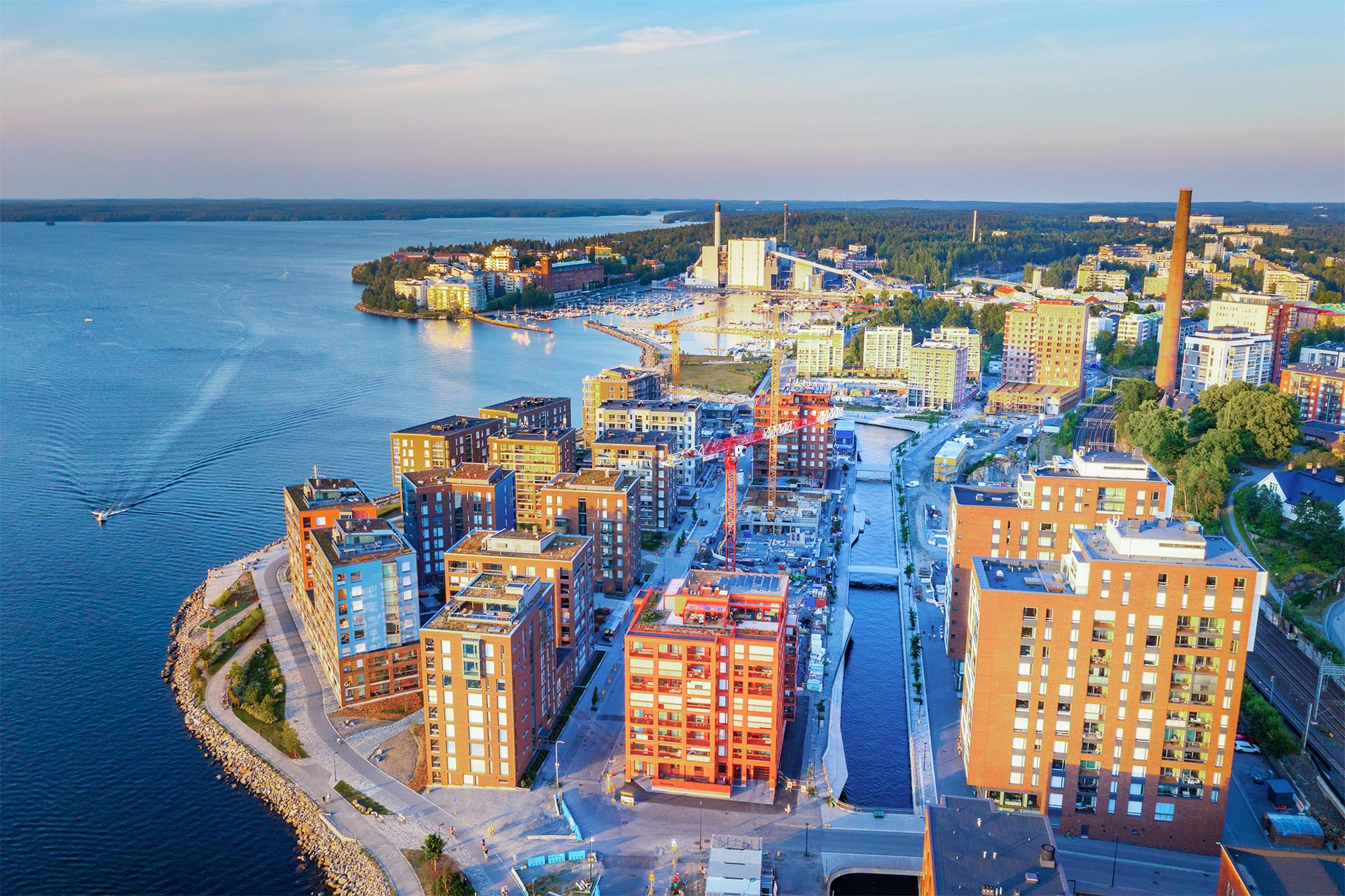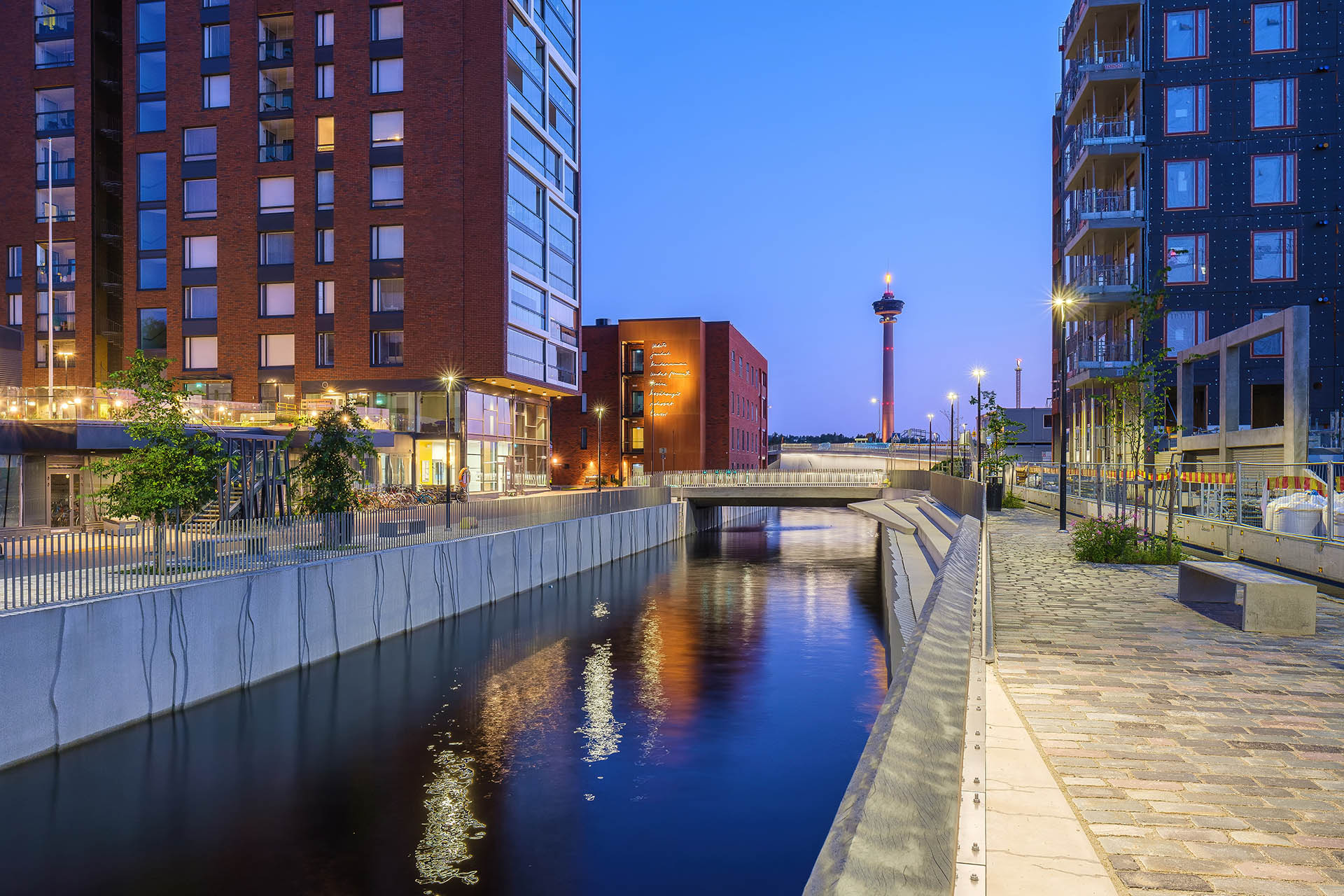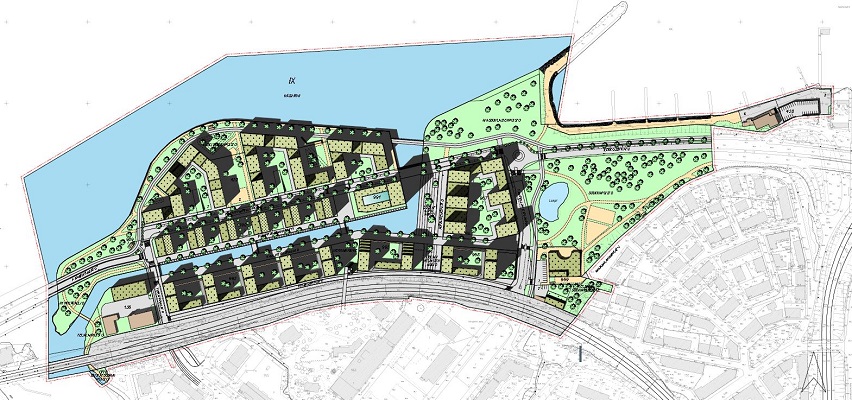 Ranta-Tampella is a new residential area by the lake Näsijärvi in Tampere.