Etne care center is a new retirement home, which will be built by August 2018 in the southwestern part of Norway, Rogaland county. The care center will contain 40 living units for senior citizens of Etne. To streamline the collection and conveying of mixed waste and laundry, MariMatic® was chosen to supply the MetroTaifun® Automatic Waste Collection System.
Etne care center's services for the residents include in-house laundry service and cafeteria. The size of the building is 5,000 m². It is important that staff can handle waste and laundry in a hygienic and ergonomic way, without the need for heavy transport or lifting of materials. MariMatic designed the pneumatic system to the Etne care center, and executes the installation of conveying both the mixed waste and laundry through closed pipes. From the chutes, the waste ends up automatically to the waste container in the waste room and laundry to the laundry room.
In the building, there will be seven chute doors altogether in two floors, one of them in the use of the cafeteria. All the inlets are safe to use and they hold fire safety class EI60. MariMatic has been executing several implementations of systems for waste and laundry in Norway.
MetroTaifun capabilities
Waste collection points 4
Laundry collection points 3
Chutes 7
Pipeline length 200 m for each line: mixed waste and linen
Project build up 2/2017-8/2018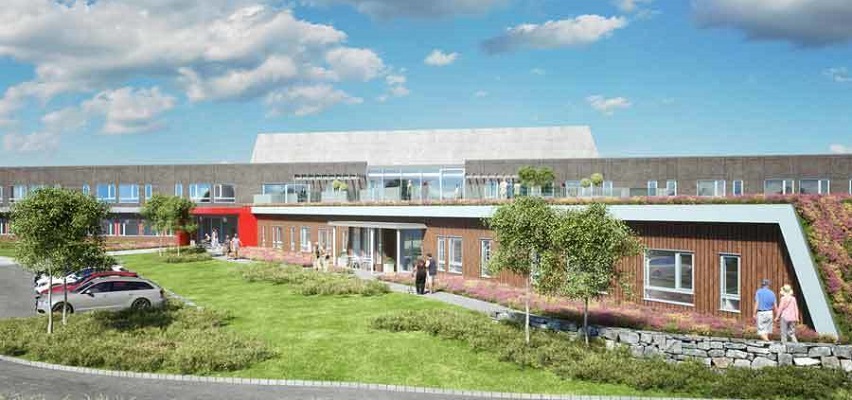 Etne care center in Norway will be completed on August 2018.