Brodskiy Club House is a new residential complex in the district Hamovniki: a peaceful, green surroundings by the Moskva River in the centre of Moscow. This building with state-of -the-art architecture consists of 65 apartments, and e.g. has its own landscape park.
The MetroTaifun system consist of 3 vertical waste chutes collecting mixed waste. Conveniently, residents have wall hatches for waste bags waste at their own floor level.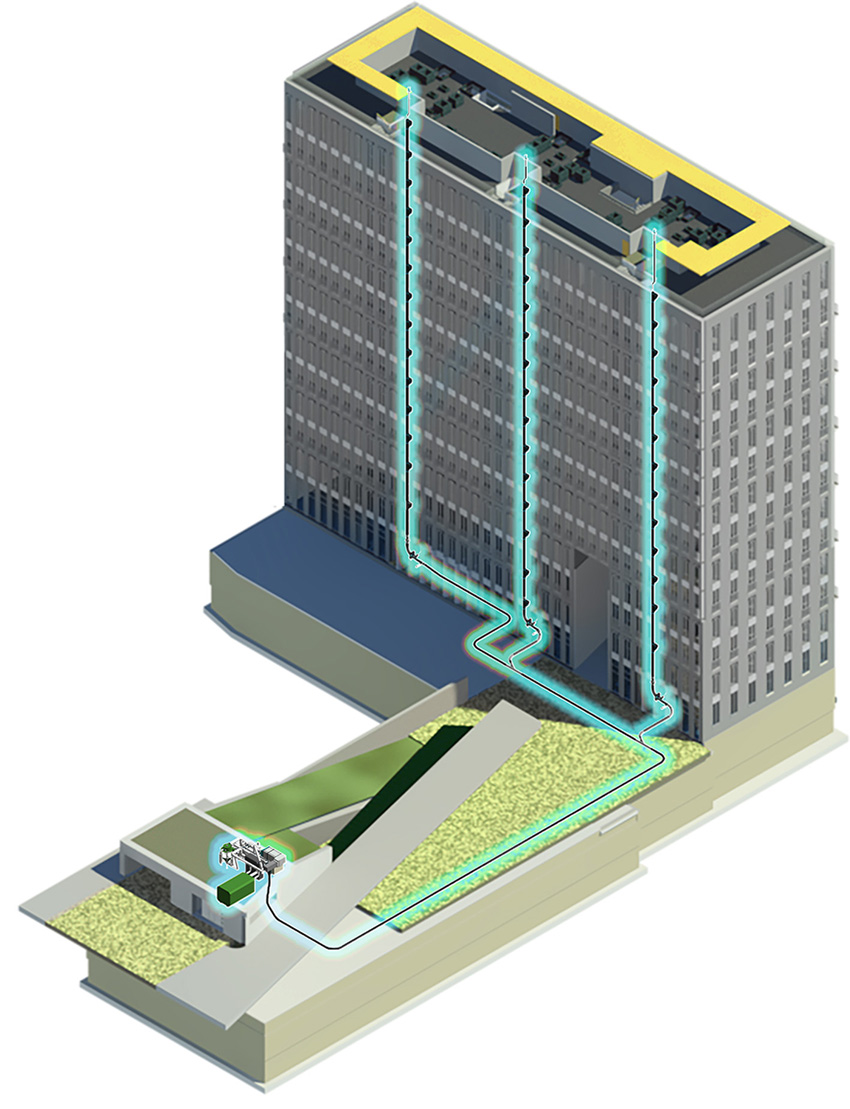 MetroTaifun system conveys waste by vacuum air flow automatically to the waste transfer station, which is 200 meter from the apartments and ensure clean and pleasant environment for residents.

MetroTaifun® capabilities:

Chutes: 3
Fractions: Mixed waste
Waste Transfer Terminals: 1 with 2 containers